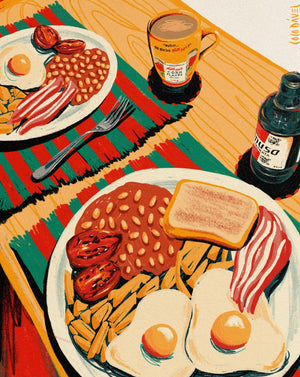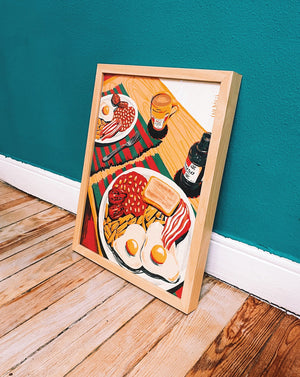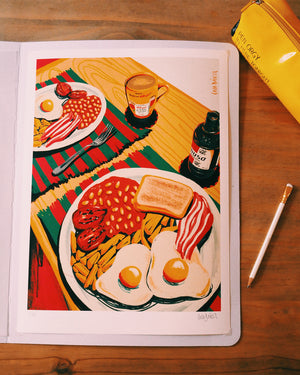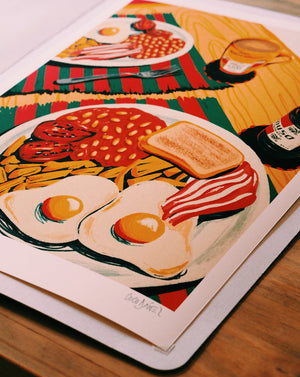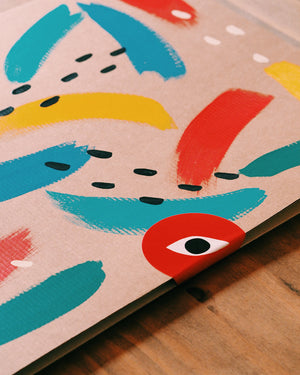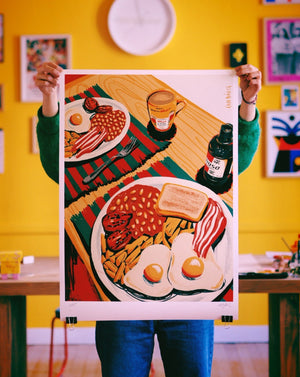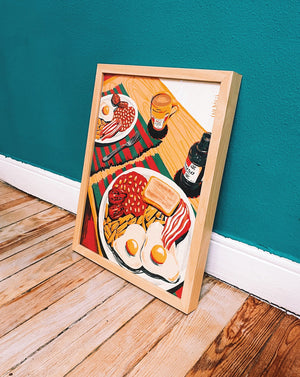 Desayuno Tardío
'Desayuno Tardío' is a limited edition work at Giclée.
Only 25 units for 75 x 53 cm all signed and serialized on Museum Rag Photo 320g paper in Epson 20000 plotter with pigmented inks in Epson Ultrachrome PRO®
Wrapped in hand-painted folders.
This series was just printed in Vigo, a rainy day in winter 2022.
All these works go inside hand-painted folders, no two are alike.