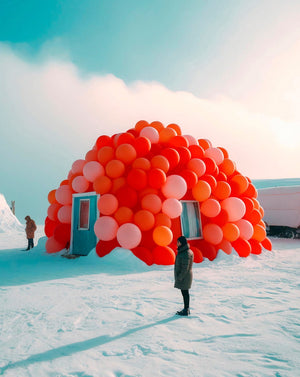 HOTEL IN GREENLAND
Images created by Coco Dávez, developped by Midjourney
All the photographs are handwritten. 
In case you are interested in other measure print please write us to hello@cocodavez.com and we will help you.


*For security in large dimensions we must send it in tubes.

*Picture with poster framed is an example to see the measure. Final product comes without white border.