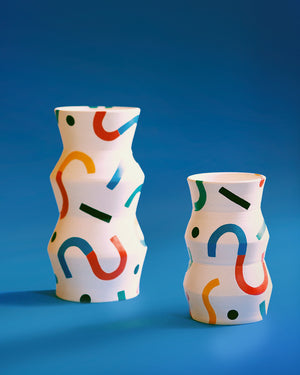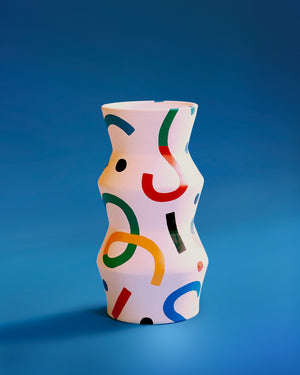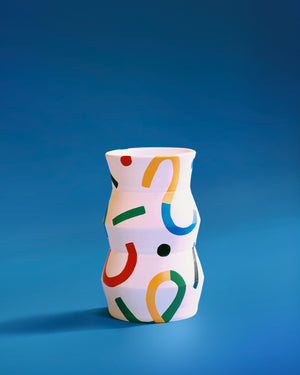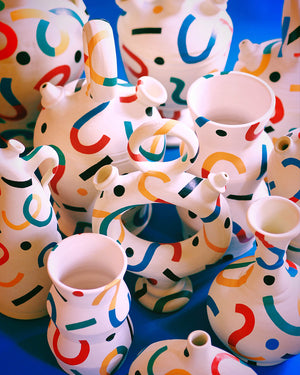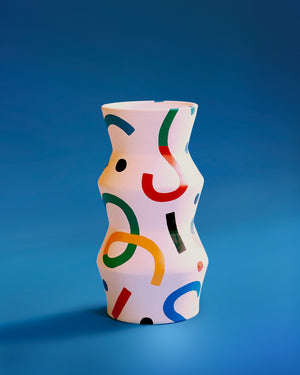 PACK BIG VASE & SMALL VASE | PALETTE 1
Acrylic on ceramic.
BIG VASE | Dimensions 26,5x12 cm.
SMALL VASE | Dimensions 19x10 cm
Traditional Spanish product made in La Nava, Alicante (Spain). 
All these arts pieces are unique and decoratives, don't use water inside. The colours and measures could change a little bit. 

ADVICE: You could put inside a glass of water or container where you can introduce flowers
*Shipping time could be about 2 or 3 weeks